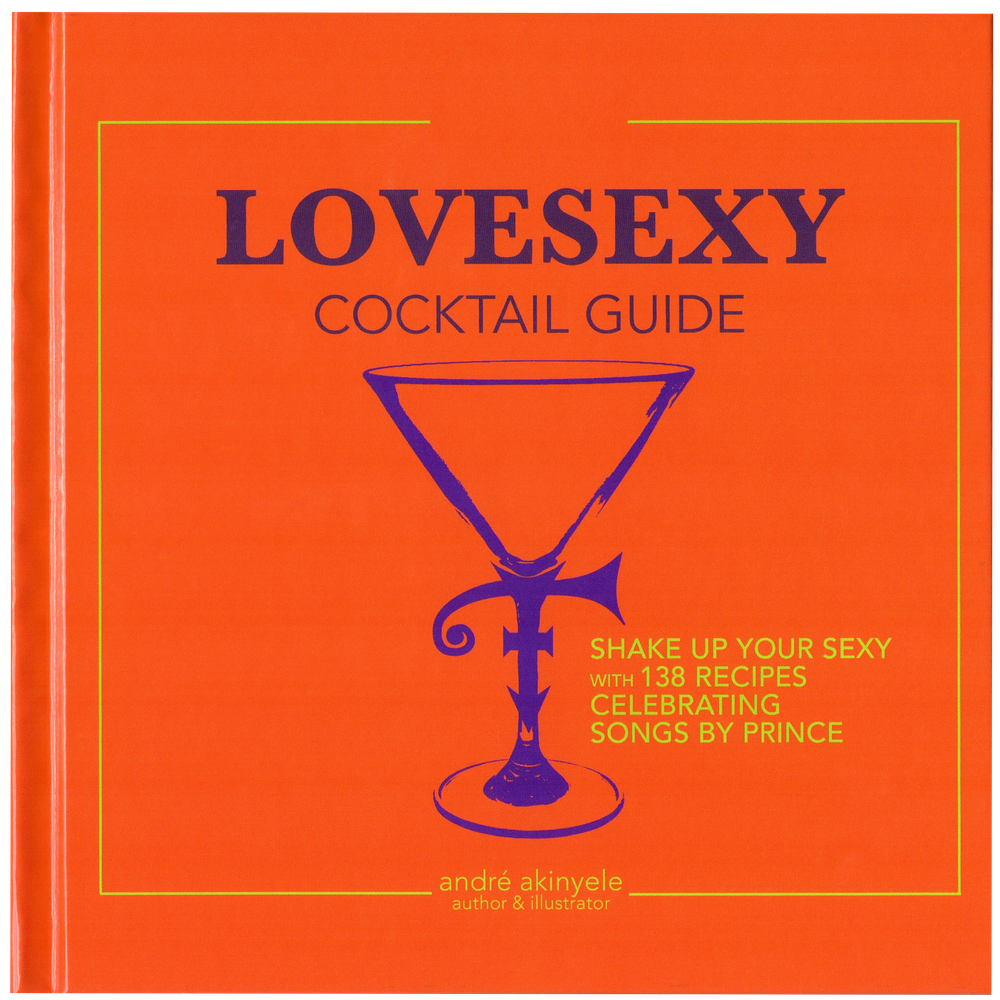 LOVESEXY COCKTAIL GUIDE
Shake Up Your Sexy with 138 Recipes Celebrating Songs By Prince
LoveSexy Cocktail Guide—a boutique cocktail recipe book—is a curated collection of 138 Prince song inspired cocktail recipes and illustrations. Each song inspired cocktail recipe includes details about the song, including why and how Prince created the song. This is a must-have book for fans of an incredible man who revolutionized the music industry—the ultimate collector's item!
This one-of-a-kind luxury book is an A-to-Z guide of Prince song inspired cocktail recipes for making classic, contemporary, and fun drinks to celebrate Prince. Make a cocktail playlist from the curated Prince songs included and decode the mysteries behind each song alongside tasty, inspired recipes.
LoveSexy Cocktail Guide's ingredients are skillfully matched to create cocktails that imbue the lyrics and song titles of Prince. The full-color digital art illustrations and step-by-step guides make the cocktails easy to prepare with on-hand ingredients readily available in every cocktail enthusiasts' home. This elegant book offers delicious cocktails for every Prince occasion—from a Prince Party, Night, Get Together to celebrating his legacy—you can't go wrong with a Prince song inspired cocktail, especially after 5 p.m.
More information at: https://www.lovesexycocktails.com
Product Details
Pages: 348
Language: English
Publisher: André Akinyele Studios / BookBaby
Publication Date: November 12, 2021 (US, Canada, UK)
Hardcover ISBN: 9781667805603
Dimensions: 8.75" x 8.75"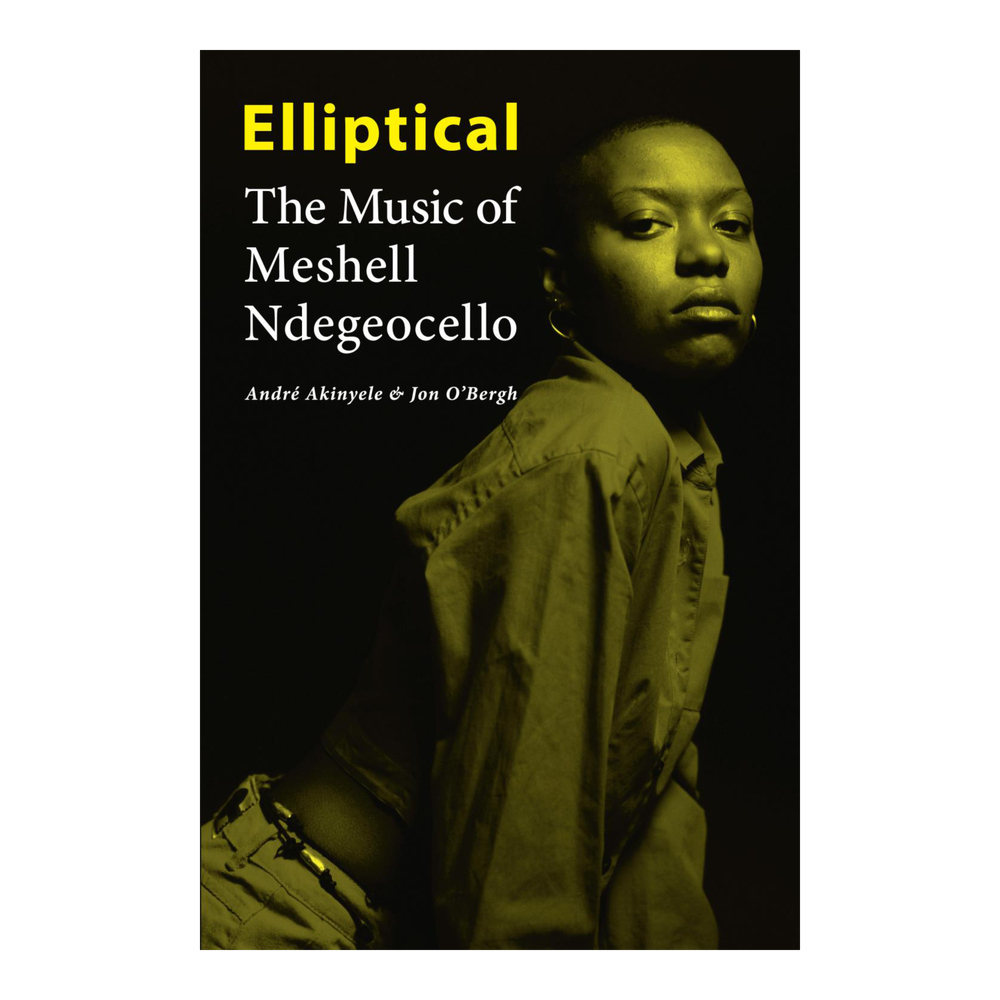 Elliptical
The Music of Meshell Ndegeocello
Multi-Grammy Nominated Meshell Ndegeocello is a rare breed in the music industry. She has survived and weathered the ups and downs of the business by evolving musically, even against fans' expectations. But, even more, she has also evolved spiritually. She's like an older sister or close relative who you watch growing up right before your very eyes, from crazy and wild to mature and content within herself. From her first album Plantation Lullabies to her current Comet, Come To Me, musicians and authors André Akinyele and Jon O'Bergh try to capture the essence of Meshell's music from a fan's point of view through the contemplation of her musical journey that has been the soundtrack to our lives. The book combines personal reflections on how she has influenced and inspired the authors, and also takes the reader inside her music, explaining why she and her music are so powerful and successful.
Product Details
Pages: 170
Language: English
Publisher: Orange River Books; 1st edition
Publication Date: March 1, 2015
eBook ISBN: 9781631927324
Paperback ISBN: 9781631927317
Dimensions: 6" x 9"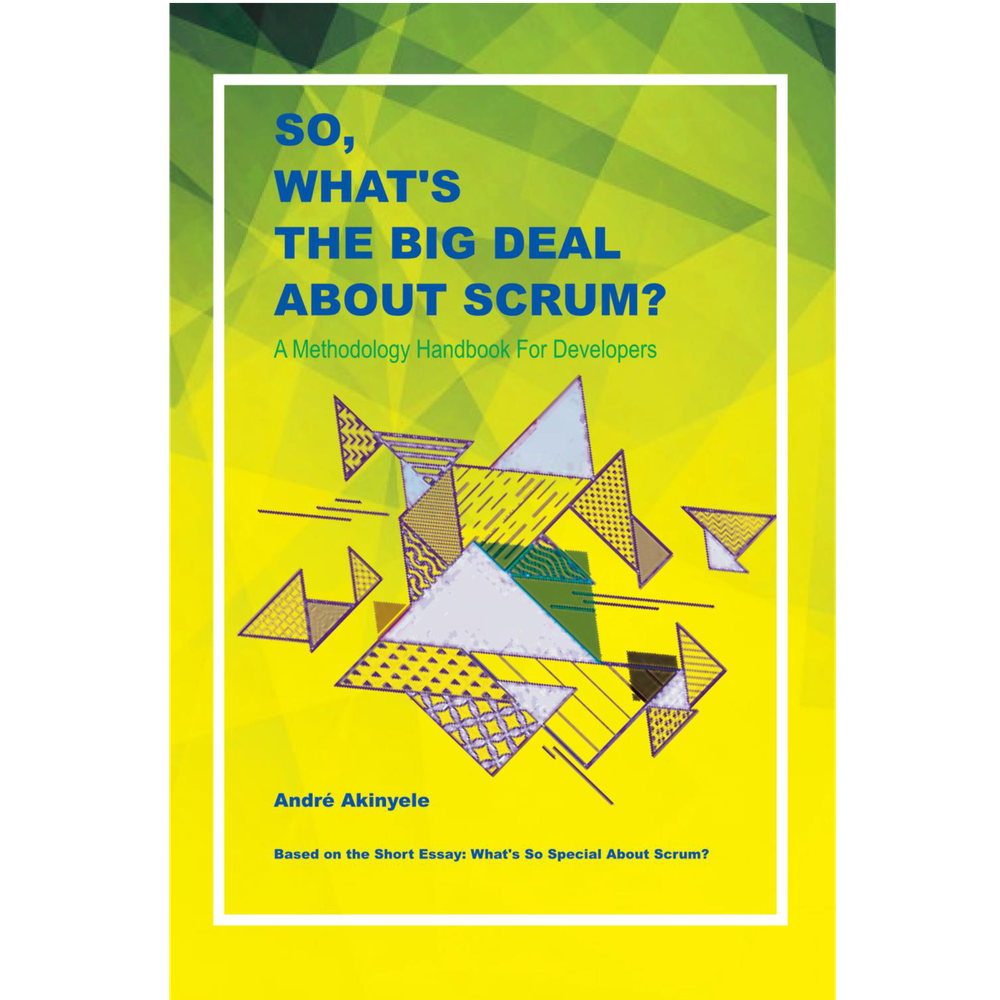 So, What's The Big Deal About Scrum?
A Methodology Handbook For Developers
"So, What's the Big Deal About Scrum?: A Methodology Handbook for Developers" is designed to help developers, managers, and students understand the Scrum method for improving collaborative productivity in app, game, software, and web development. This book covers iterative and evolutionary development, agile development, key motivations for iterative development, implementing an iterative or agile method, and why projects fail. It explains what Scrum is, its emphasis, history and origins, classification, life cycle and process, roles, practices, sprints, meetings, the value of Scrum meetings, and its work products and artifacts. The book lists Scrum's values, strengths, benefits, contributions, challenges, failings, misunderstandings, and advantages and disadvantages. It provides key Scrum adoption strategies, applicability, areas where it is appropriate, managing releases, application and product focus, scaling Scrum for large projects, risk management, and recommendations. This is the definitive Scrum method handbook for developers, managers, and students as the book explains what it is, how it works, how to implement it, and why you should.
 
Product Details
Pages: 114
Language: English
Publisher: Orange River Books / BookBaby
Publication Date: April 19, 2019
eBook ISBN:9781543965452
Paperback ISBN:9781543965445
Dimensions: 6" x 9"